First Aid and Medical Kits
Offshore Medical Kit
Designed by registered paramedic and expedition medic Christy Shaffer (RYA Accredited First Aid Instruction, R99425 Christy L. Shaffer / College of Paramedics, MC Para PA36949, HCPC Registered) for use in austere and remote environments for the treatment of common and acute injuries and ailments.
Kit Details
Treatment for: hypothermia, burns, bleeding, wounds, drowning, fractures and sprains, eye injuries, skin and wound infections, patient immobilising carry and transfer designed for confined and difficult spaces.
Customised prescription and dispensing facilities available.
High quality bag constructed from ballistic nylon with salt water corrosion resistant zips and fastenings.
Clearly labelled and organised for rapid response in an emergency.
Cutting edge medical technology developed for the ambulance service and military.
Certified RYA First Aid training available with the purchase of each kit – enquire for details.
Prices starting from £350 inc. VAT.
Can be customised to conform with MCA Category B and C ship's medical kits.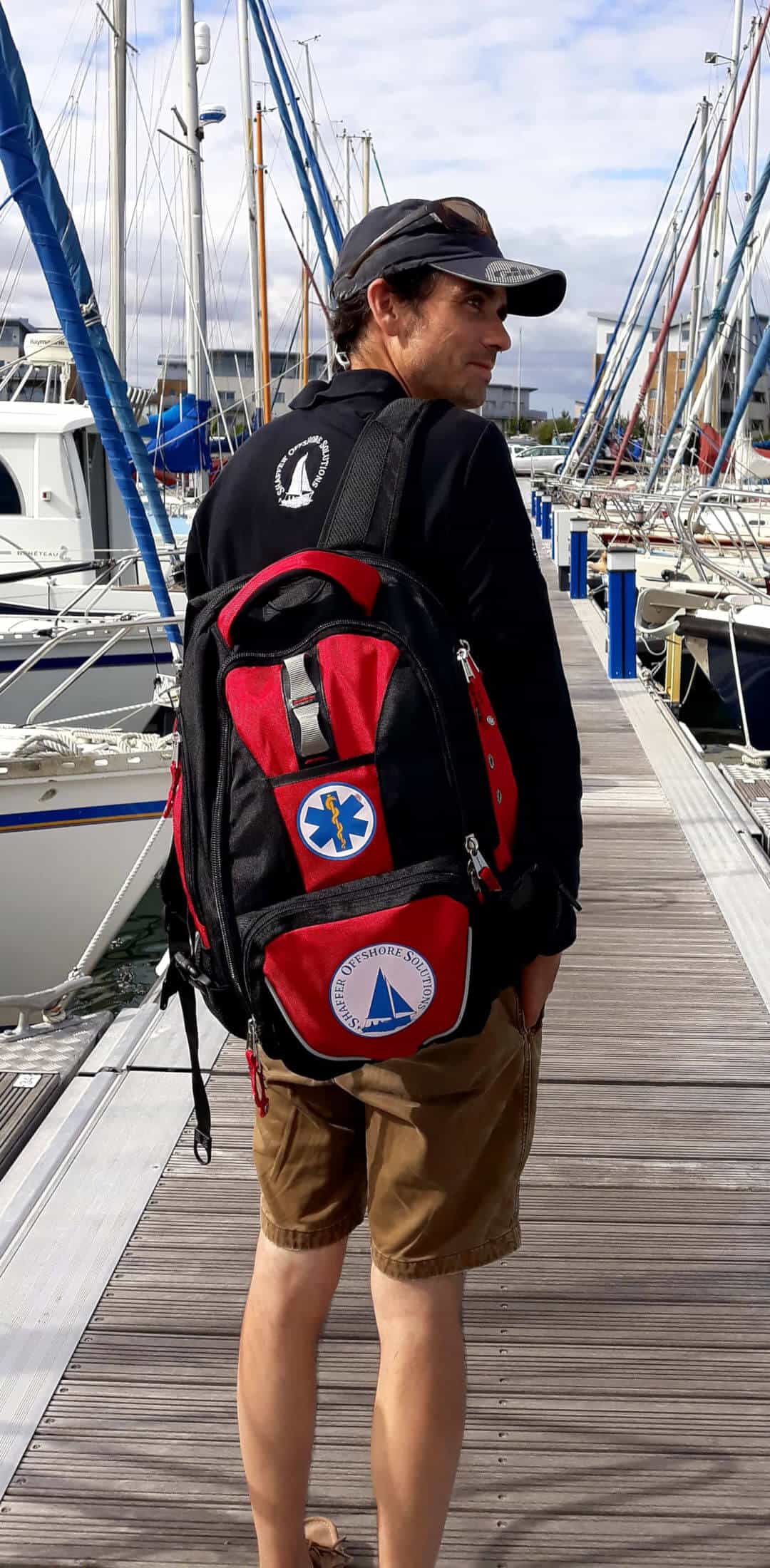 RYA Accredited First Aid Instruction, R99425 Christy L. Shaffer · College of Paramedics, MC Para PA36949, HCPC Registered