About Shaffer Offshore Solutions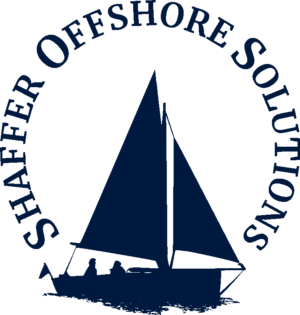 Shaffer Offshore Solutions is a company founded by Abe and Christy Shaffer, and was born out of our desire to make medical training accessible, applicable and interesting to recreational and commercial mariners.
We believe that first aid and medical skills should be an essential part of the 'toolbox' that everyone takes to sea. Just as an understanding of weather, tides and navigation are the pillars of good seamanship, so too is the ability to treat yourself and your crew in the event of accident or illness.
To this end our RYA certified first aid courses are delivered in context, on a sailing vessel, or at your sailing club with practical scenarios of the most common misadventures at sea forming the core of the training. Our courses are delivered by registered paramedic and expedition medic Christy Shaffer, and apply her clinical, expedition and sailing experience to the marine environment.
We have also developed a 'sail anywhere' medical bag featuring kit developed for the military and ambulance service to allow you to provide effective and timely treatment in a remote environment.
Whether you require RYA first aid certification for your sailing club's recreational or racing endeavours, or you work offshore commercially, we will deliver a course designed for your application, and promise that you will feel more capable and confident to deliver critical care in an emergency.
RYA Accredited First Aid Instruction, R99425 Christy L. Shaffer · College of Paramedics, MC Para PA36949, HCPC Registered